Based in the heart of Silicon Valley, Violumas, the UV division of Flip Chip Opto under Cofan Group, is known as a supplier for full-service UV LED products and solutions. Their patented 3-Pad Flip Chip technology allows them to engage in UV technologies and applications with more powerful and reliable solutions. Violumas provides the products from chip, package to modules in UV-A, UV-B and UV-C range (405 to 265 nm) and expertise in optical, mechanical and thermal design.
LEDinside was very honored to have a face to face interview with Saya Han from Violumas and Tim Ho from Cofan Taiwan on October 30, 2018 to talk about their insights towards UV LED market and their future targets.
Han first introduced the history of Violumas, started from Flip Chip Opto, with expertise in semiconductors, electro-optics, material science, bonding engineering, thermal management and luminaire systems, to produce the world's most powerful COB LEDs. It is the home of the patented 3-Pad Flip Chip technology, a collaboration with Cofan PCB division's super pillar MCPCB.
Although UV LED market is emerging, most players now focus more on the UV-A market as the applications such as curing and printing for the UV-A market, but we still can see many UV-C LED players blooming in the market. However, due to the power efficiency and production capability of UV-C LED, many UV-C LED players promote their products at 3-5mW for the customer product level.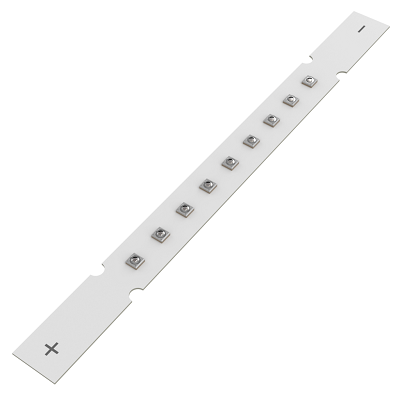 (SMD Light Bar Module)
According to Ho, creating high power reliable LEDs with minimal thermal resistance is the biggest challenge for the UV LED market. Thanks to the great support from Flip Chip Opto, Violumas offers UV LED with their unique 3-Pad Flip Chip design which leads to the achievement of more power output and the well-performed LEDs following a longer lifespan by 120% and higher current for 50%. Therefore, 280nm UV-C LED achieves 85mW, and 265nm UV-C LED achieves 72mW, both driven by 700mA.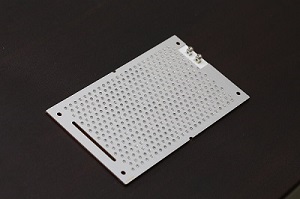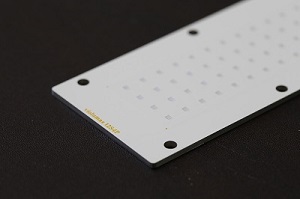 (COB)
For Violumas, UV-C LED is their target market at present and in the future because they can support high power UV-C LEDs and high power current is also acceptable for their products. Speaking of the market trend, UV-C sterilization applications like flowing water and water system will be the marekt hits in 2019. Ho said that currently, most of the UV-C developments are in project base, especially for the COB type products. Compared with Asian market, high power is pursued in the US and Japan market.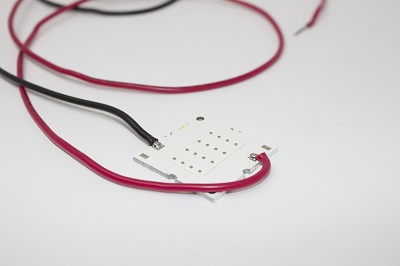 (COB with Wires)
Violumas makes itself outstanding through 3-Pad flip chip technology to differ from other competitors. Ho mentioned that the unique characteristics of Violumas are as follows: high power chips, high power packages and thermal solutions. With years of expertise, the company believes that 3-Pad flip chip technology and high power COBs will be the final solutions for the UV-C LED market.