Taiwan high power LED manufacturer- ProLight Opto, presents the new COB G-II series, which has 4 series including 11 items.
Since ProLight announced COB series with 2-step MacAdam ellipse in 2015. ProLight's newly upgraded COB G-II series, not only maintained 2-step MacAdam ellipse, but also increased flux by up to 5-10% through reselection and improvement of materials such as dies. The wattage range 7W-260W covers application from light bulb to mercury lamp.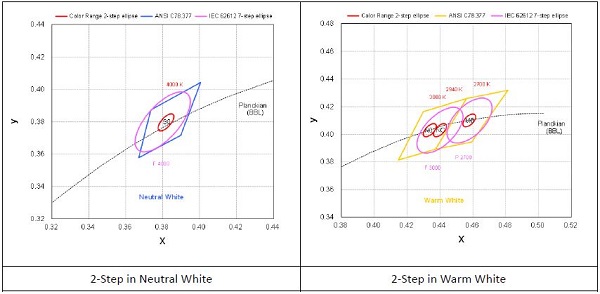 (Image: ProLight)
As the market expects higher requirement for higher COB specification, ProLight's R&D director expressed, COB G-II series not only maintained the accurate color temperature binning, but also introduced new COB product with ultrahigh color rendering to above CRI 95 (in neutral white and warm white), which can be used for studio light to show the best color saturation. Furthermore, the footprint and circuit is maintained to be the same as its predecessor first generation COB, which can be replaced very easily without any changes on driver or components. It is the best solution to upgrade the performance of current lighting products. Of course, all series have passed LM-80 and TM-21 to ensure reliability.

(Image: ProLight)
ProLight devotes itself into LED lighting for over 12 years, in addition to COB general lighting series, it also provides COB commercial series for Foodfresh and True white series to provide a wider range of LED solution for different lighting application.