Products Releases: New Linear Fixtures from Cree and Low Glare Luminaires of LED
Cree continues to expand its industrial lighting portfolio and has announced the launch of its new LXB Series Linear High-Bay luminaires. LEDVANCE, on the other hand, has debuted a low glare luminaires for replacing conventional fluorescent lighting.

Cree's LXB Series features enhanced efficacy and long lifetime with reliability, offering paybacks as low as 1.5 years and qualifies for maximum rebates. With an easy-to-handle form factor, installers can use existing wiring and mounting hardware for quick and simple replacement of existing linear fluorescent and HID high-bay fixtures at mounting heights of up to and greater than 50 feet. Additionally, the LXB Series has a broad product breadth from 12,000 to 60,000 lumens in 4000K or 5000K correlated color temperature (CCT).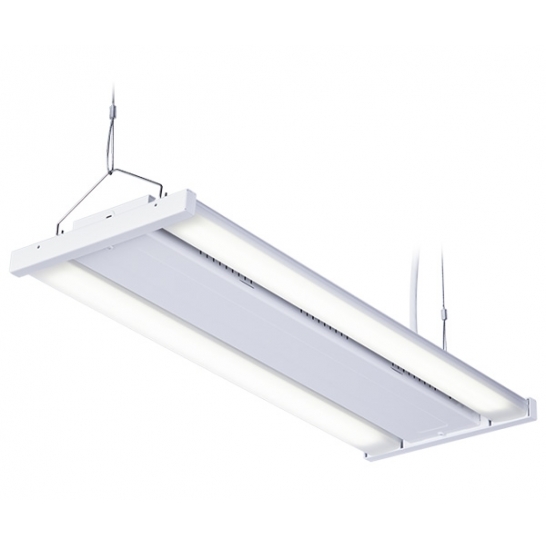 (Image: Cree)
LEDVANCE has released a new Downlight Comfort luminaires with an integrated driver, which can replace compact fluorescent lighting or other less efficient lighting product. The new Downlight Comfort luminaires feature high efficiency and a quick-connect terminal for a fast and tool-free installation. The desired light color of warm, cool or daylight white can be selected by means of a small slide switch on the rear. The product can also be used in covered outdoor areas, according to LEDVANCE.